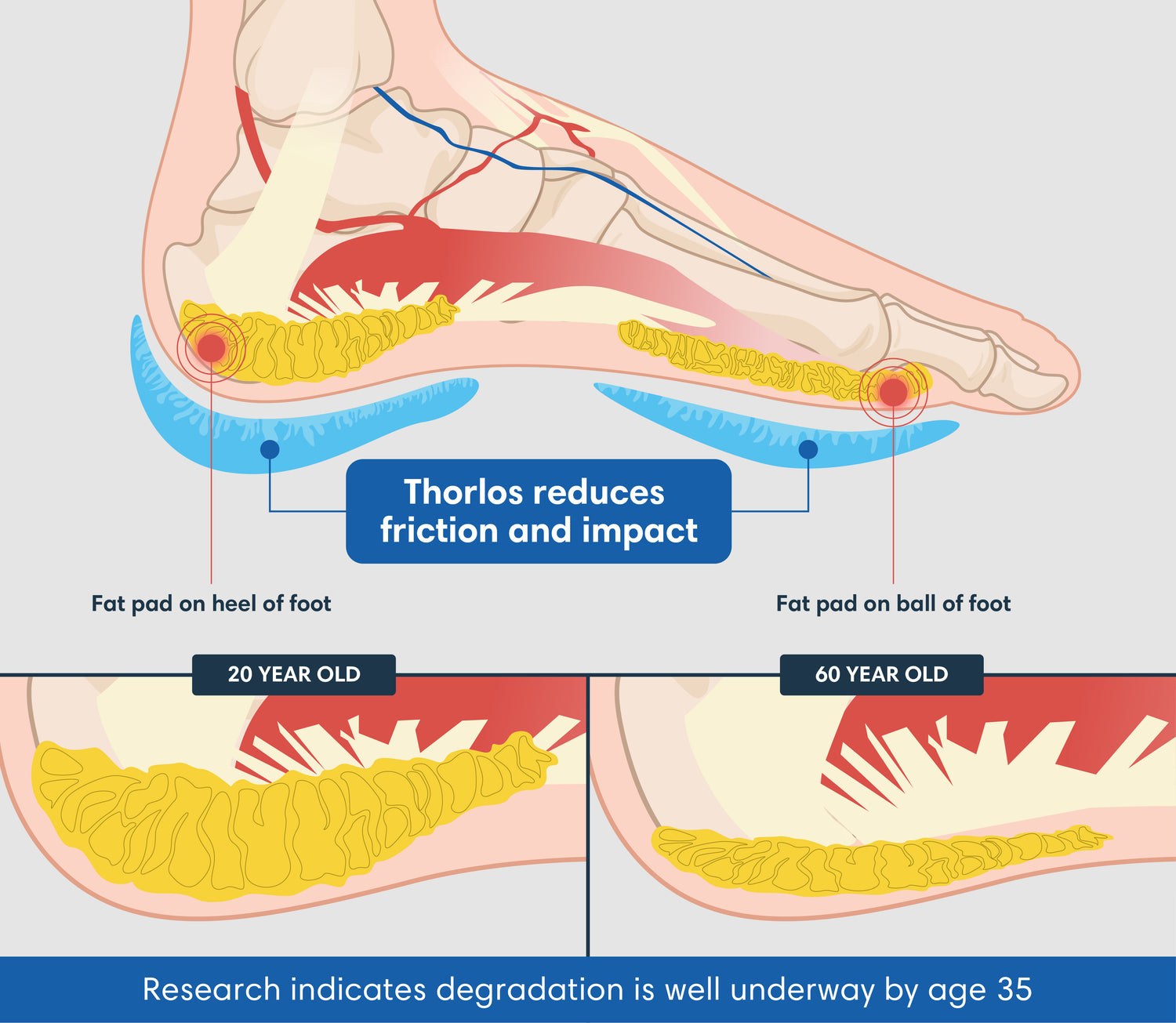 Protect Your Fat Pads
Thorlo are the only socks in the world clinically proven* to reduce pain, blisters, moisture and pressure while protecting the fat pads on your feet.
By preserving your fat pads now, you can keep active as you age and continue to do the activities you love.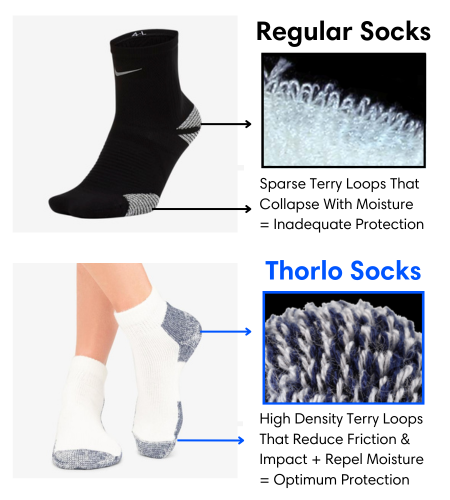 The Thorlo Difference
To discover the Thorlo difference for yourself, simply turn your current socks inside out.
The high volume terry loops used in Thorlo provide extra padding, protecting your fat pads from impact and friction.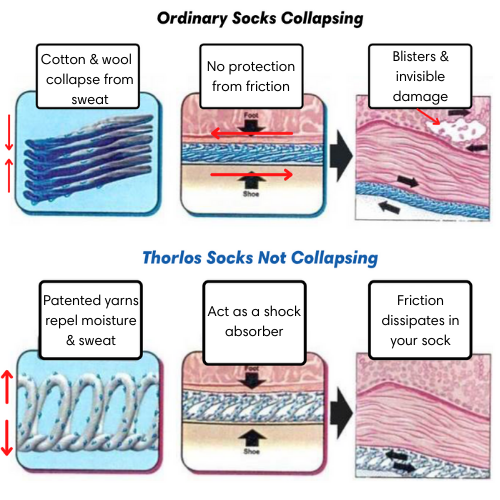 Don't Sweat It...
Cotton and wool socks collapse from sweat, so the friction from your shoe is transferred straight into your foot to damage your fat pads and potentially cause blisters.
Thorlo hydrophobic (water repellent) yarns don't collapse from sweat, wicking moisture away while providing a shock absorber that protects your foot by dissipating friction into the padding.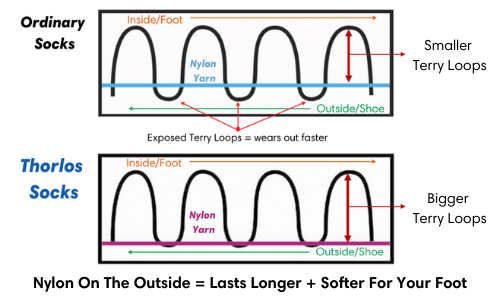 Longer Lasting
Nylon (think fishing line) is often used so socks last longer, but also creates a scratchy feeling.
By only using a layer of nylon on the outside, Thorlo don't wear thin or get holes while still remaining soft and comfy.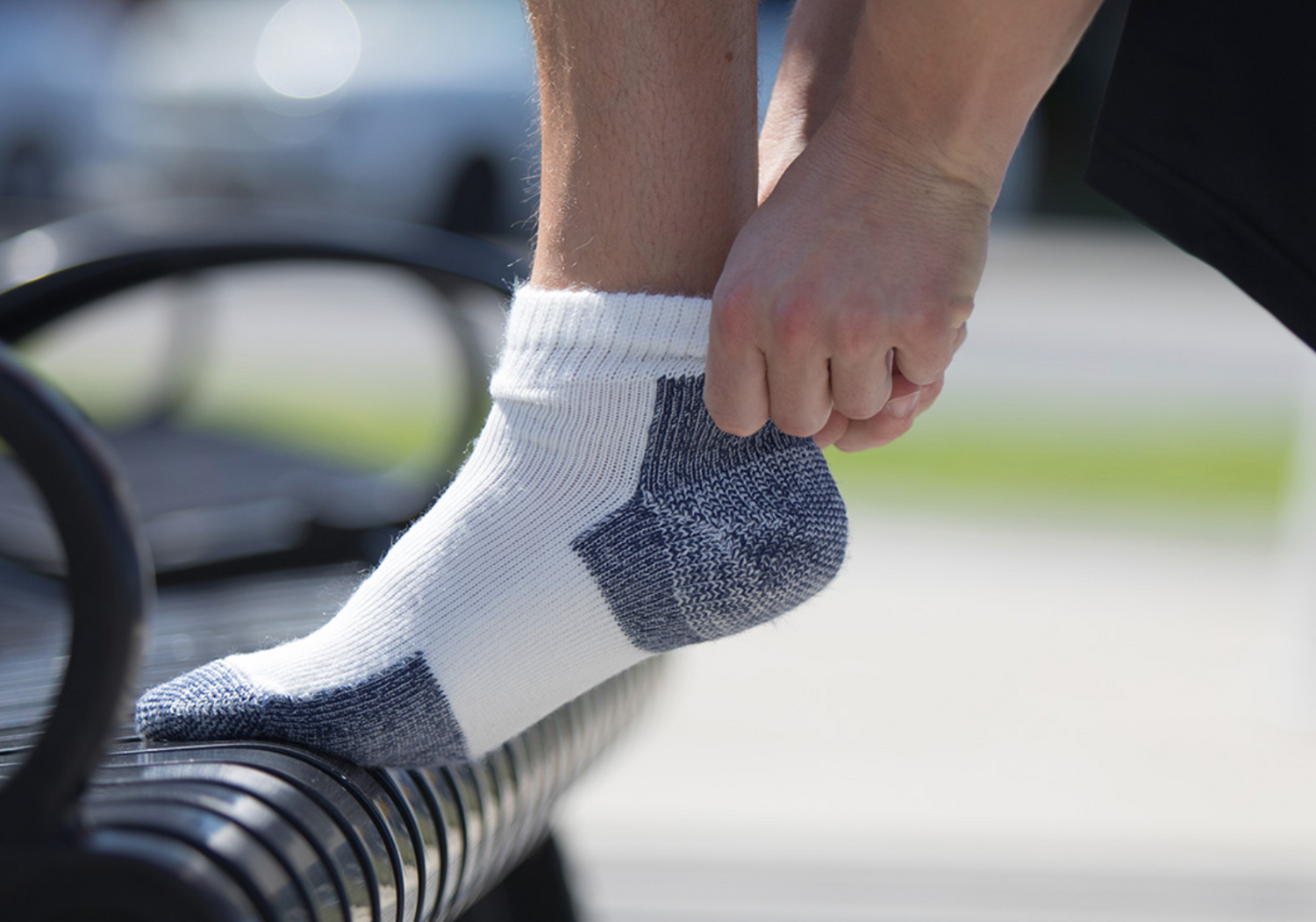 30-Day Comfort Guarantee™
If Thorlo aren't the most comfortable socks you've ever worn, we'll give you a full refund.
It's that simple, try a pair today...
Let customers speak for us
Very nice socks
They are great for long-distance running.
Experia® - Unisex Micro Mini
Really good
I had no blisters after wearing them to golf - they also cushioned all the pressure points on my feet.
Classic Running - Unisex
Good Socks!!
I bought a couple of pairs of Thorlos at the Auckland Marathon in 2019 and I was told they would last for a year easily. Well, I've been running in them since then and after a battering they're still going, but I bought another pair just to spruce the wardrobe up a bit.. Good Socks!
Classic Running - Unisex
Available In-store At Leading Retailers